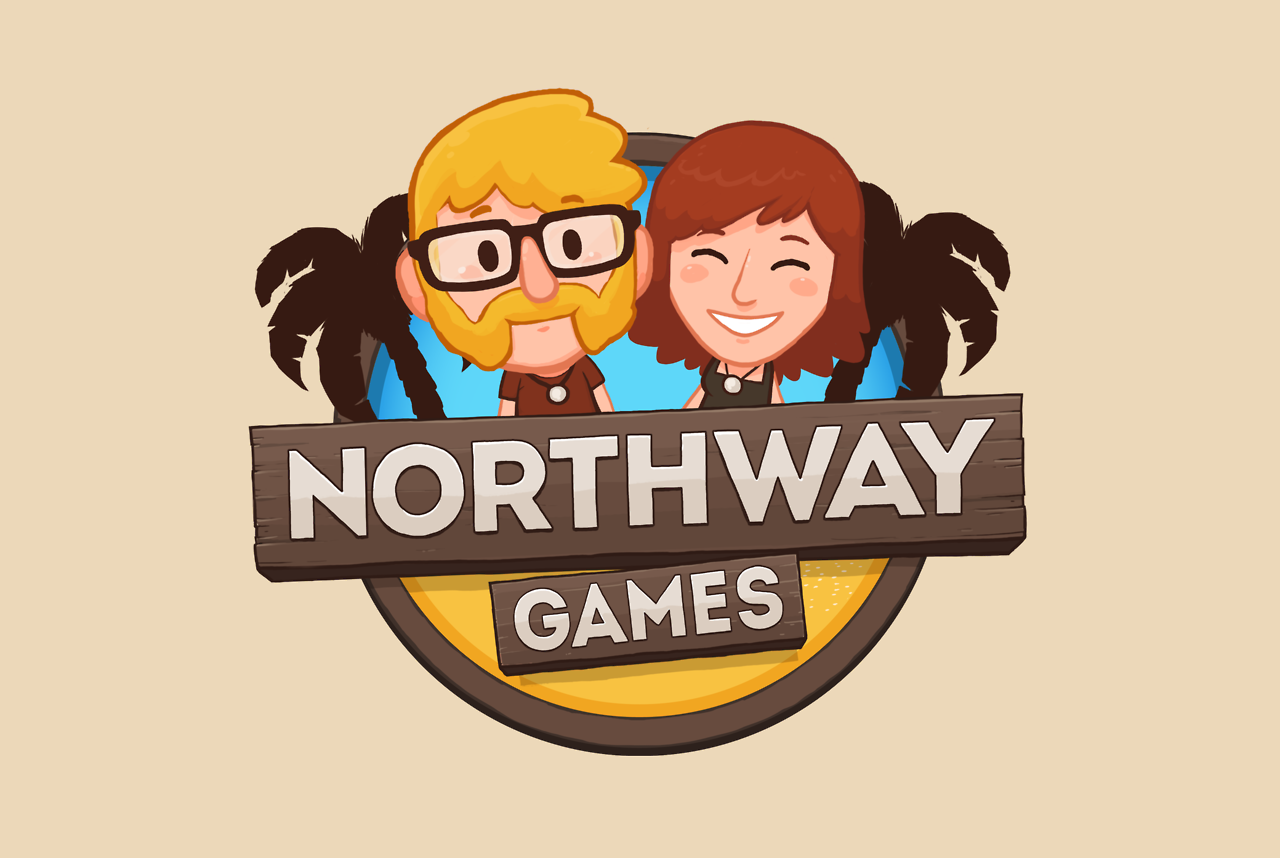 Description
Northway Games is Colin and Sarah Northway, a husband and wife indie team who travel the world making games. No, really: Northway Games has set up shop in places as wide ranging as Costa Rica, the Philippines, Panama, Honduras, Mexico, Malta and Japan. They are now semi-stationary in Vancouver, Canada where they have room to stretch out and work on roomscale VR games.
History
Origin
In 2008, Sarah and Colin were living in San Francisco. Sarah was working on MMOs for a company called Three Rings (now owned by SEGA), while Colin toiled away on a game called Fantastic Contraption. Even though the two loved San Francisco, when Contraption saw success, they decided to take a chance and cut loose. They sold everything but their laptops, quit their day jobs, and started traveling and making games full time.
Games
In addition to Fantastic Contraption, the Northways have produced a lot of fun games while traveling the world: Incredipede, the Rebuild series, Word Up Dog, and a few other cool indie experiments, like Shader, the game that only exists on a single, Internet-and-external-connection-free laptop.
Projects
---
Videos
Exocolonist Trailer - YouTube
Fantastic Contraption VR Trailer - YouTube
---
Images
There are far more images available for Northway Games, but these are the ones we felt would be most useful to you. If you have specific requests, please do contact us!
---
Logo & Icon
download logo files as .zip (13MB)
There are currently no logos or icons available for Northway Games. Check back later for more or contact us for specific requests!
---
Warning
: count(): Parameter must be an array or an object that implements Countable in
/home/public/presskit/index.php
on line
472
Awards & Recognition
"Fantastic Contraption VR, Game Developers Choice Awards" - Finalist, Best VR/AR Game, 2017
"Fantastic Contraption VR, Independent Games Festival (IGF)" - Finalist, Nuovo Award, 2016
"Fantastic Contraption VR, Sense of Wonder Night (SOWN / TGS)" - Winner, Best Tech, 2016
"Fantastic Contraption VR, Vision VR/AR" - Finalist, Best VR Experience, 2016
"Incredipede, Finalist, Excellence in Visual Art" - 2013 Independent Games Festival
---
Additional Links
Rock Paper Shotgun Interview
Why A Cat Is 100 Times Better rockpapershotgun.com.
Gamasutra Interview
About our team and the game's concept gamasutra.com.
Born Unequal: The Story of Incredipede
A detailed look at the development of Incredipede while traveling, from polygon.com.
Making a Game, Traveling the World
Another look at balancing travel with game development from theverge.com.
---
Team & Repeating Collaborators
Sarah Northway
Design, Code, Writing, Art
Colin Northway
Design, Code, Writing
Contact
---
presskit() by Rami Ismail (Vlambeer) - also thanks to these fine folks