Huh? What hand controllers are these…?
That's right! We're working to bring Fantastic Contraption to the Oculus with Oculus Touch controllers later this year. You may have also seen our recent teaser from Andy Moore of seated-scale Fantastic Contraption. We have plans to support seated-scale, standing-scale, room-scale and my favorite, sitting-on-the-floor scale on both the Oculus and Vive (after launch).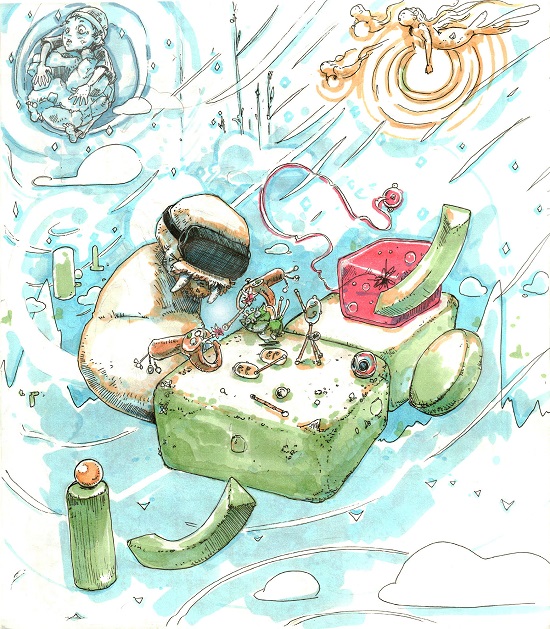 We just had a blast showing Fantastic Contraption at the Oculus Game Day event at the Game Developer Conference. And for the rest of the week we'll be showing the game at the Independent Games Festival where we've been nominated for the prestigious Nuovo award. They announce the winners tonight. Come visit us at booth N2618 in the North Hall expo and wish us luck!