We'll be celebrating the release of the official I Was a Teenage Exocolonist soundtrack with a team listening party at 10am PT / 1pm EST / 5pm GMT on August 19th.
Join us on Youtube to be the first to hear the full album!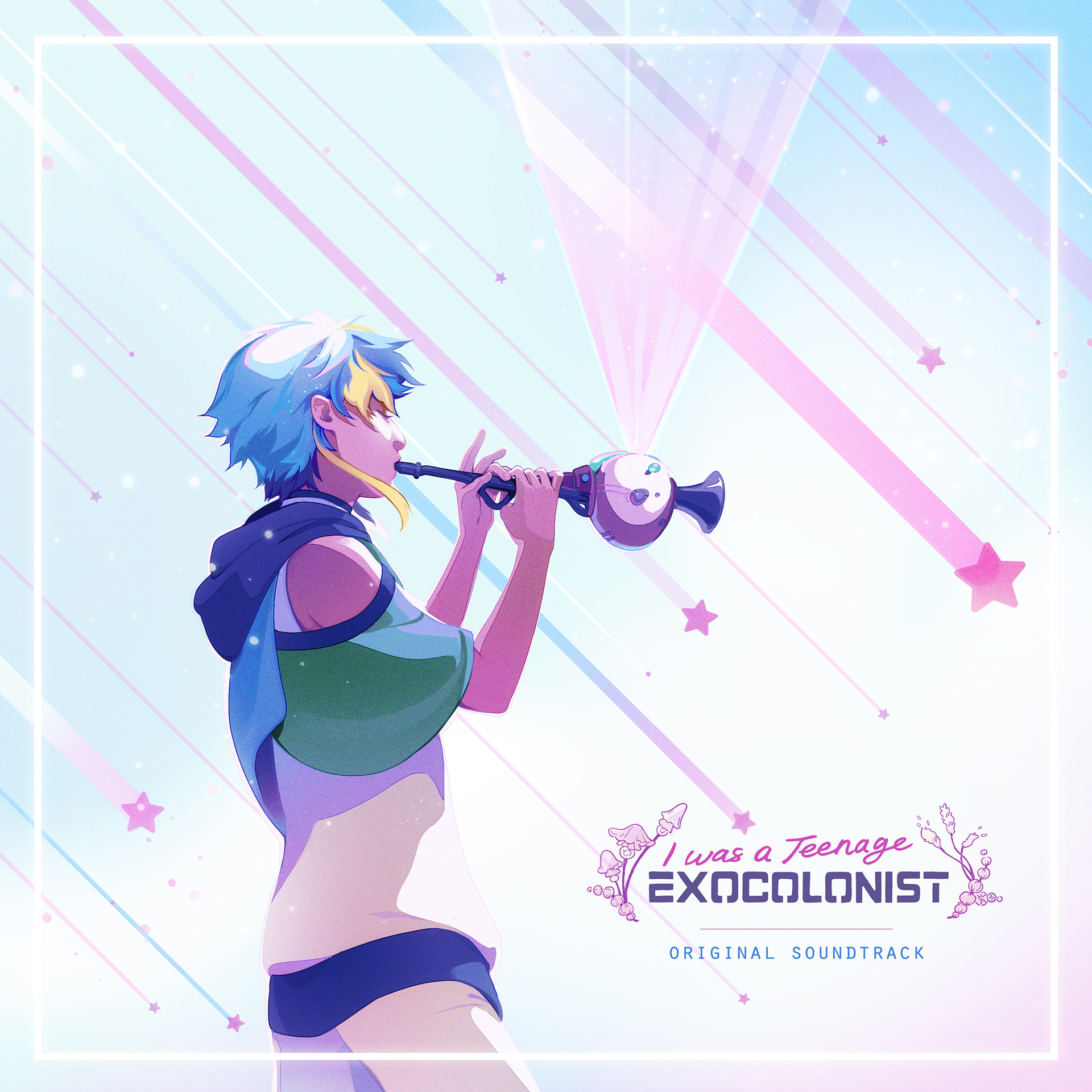 Music to accompany every possible you
I Was a Teenage Exocolonist begins when you're an innocent ten-year-old just taking their first steps on a brand new planet, and ends (if you survive!) when you reach age twenty after many trials and harrowing adventures. The mood of the game changes dramatically as your exocolony is plunged into disaster and loss. Some hardships are preventable, others inevitable no matter how many lives you live.
So it was a challenge to find a soundtrack which could represent that whole spectrum of emotions, and portray all the different people you might become during those ten years: maybe an alien-obsessed bookworm, a brave but pacifist explorer, a high-strung chef, or a kindhearted collector of oddities and odd friends.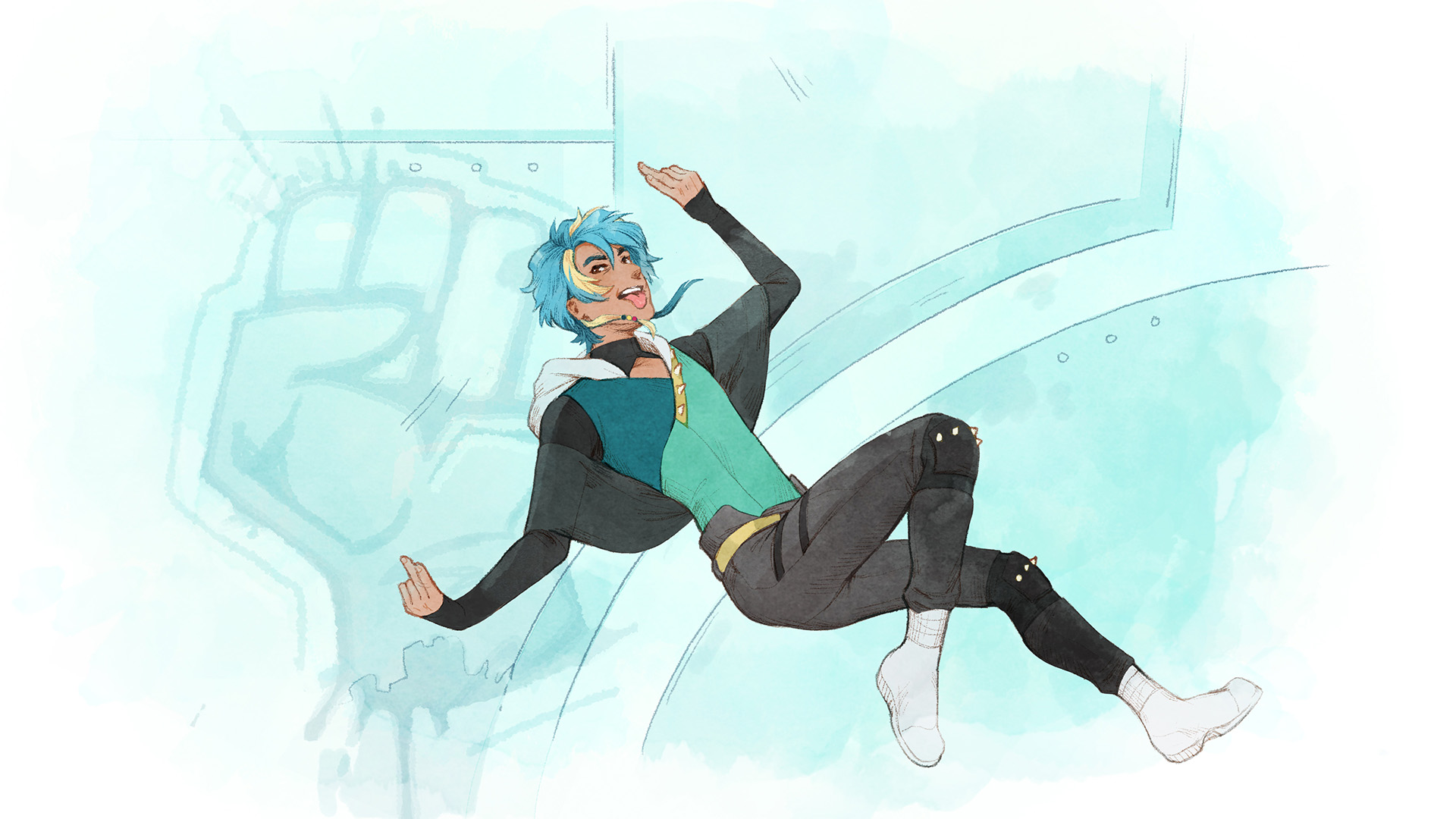 Daniel Rosenfeld (aka C418, or "that Minecraft guy") suggested the best way to represent all these different possible child, teenage, and adult yous would be a soundtrack made by various artists. So with the help of Gordon McGladdery from A Shell in the Pit (who are also doing our audio), I set about recruiting friends and new artists whose style jammed with what I was imagining.
The result is 27 tracks totaling 2 hours, featuring these 14 artists:
Gordon McGladdery (A Shell in the Pit)
Daniel Rosenfeld (C418)
Shannon Mason (Pongball)
Andrew Rohrmann (scntfc)
Gabriel Koenig (Ghost Time Games)
sintecta
Kiyoshi Iio (Koku)
Al Diaz, Rupert Lally and Espen J Jörgensen
Boris Potschubay (Jogging House)
Tim Rich (Crooked Walking)
Jake Gauntlett
Frances Aravel
Colin Northway
Em Halberstadt
Finding the Style
It starts with a playlist.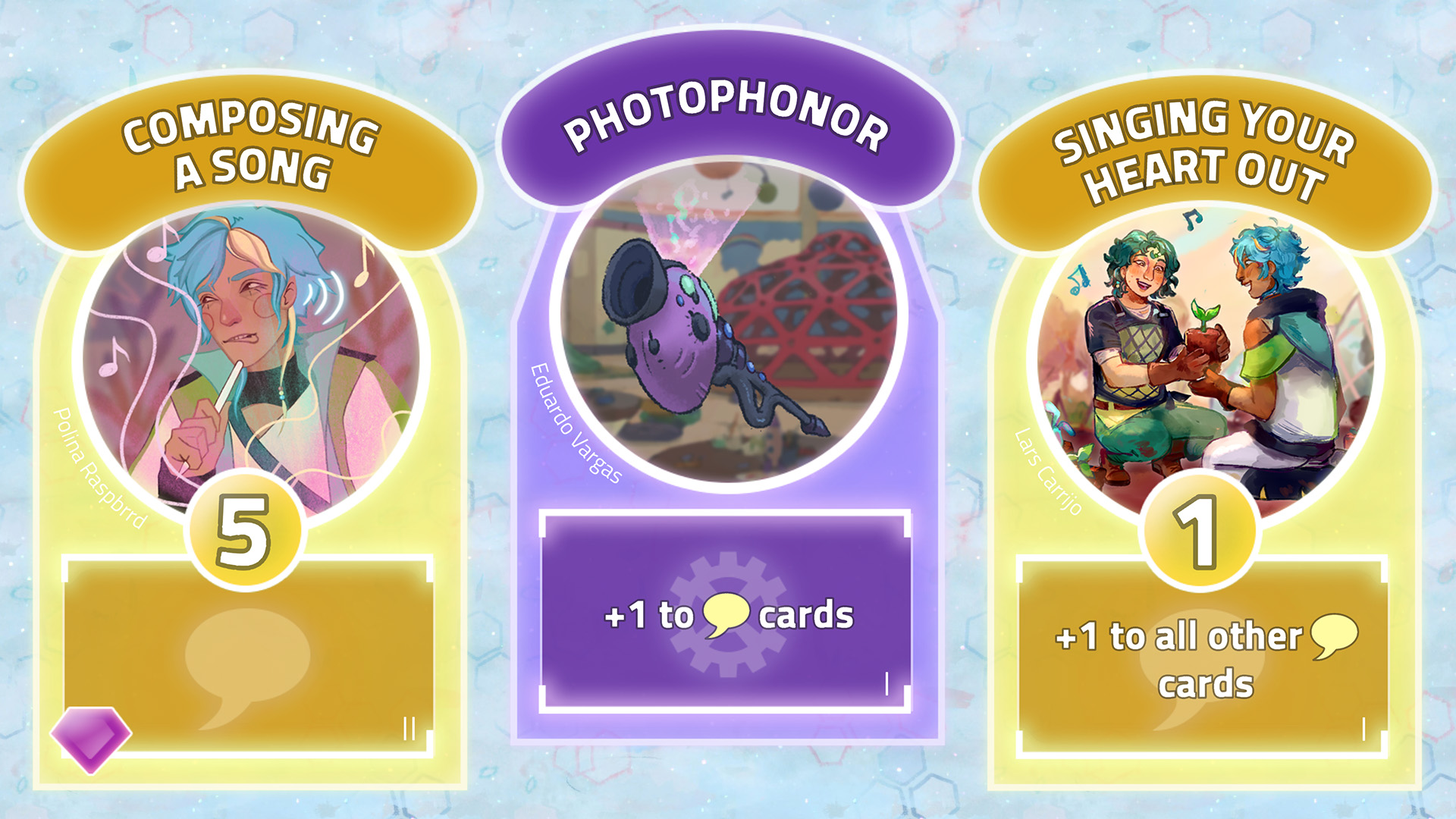 I put together a playlist of inspirations with some of my favorite game soundtracks (Stardew Valley, Wandersong, Jettomero, and yes Minecraft), some ambient electronic artists with heavy synths (Boards of Canada, Jean-Michel Jarre, Hologramme, Home), and some cool instruments (Plaid, Four Tet, Rone, Nine Inch Nails). Plus more tinkly piano, new age (Enya!), Beyoncé and Bulgarian choir to keep things weird.
Exocolonist is science fiction after all!
One spooky and melancholy sound I was particularly into was instruments recorded then played backwards, a prompt I gave artists along with the playlist.
I split the soundtrack into 3 parts:
1) First half of the game: innocent, bright and optimistic
2) Second half of the game: moodier, more tense and eerie
3) Exploration biomes: ambient and naturey
Some tracks appear throughout both halves of the game to tie it together. They're all also divided up by season, matching light piano to the glittering peace of Quiet season, and darker synths to the mysterious tension of Glow season.
The exploration areas where you go to survey, forage or hunt are some of the most beautiful parts of the game, and I felt needed longer more ambient tracks to illustrate how it feels to be away from the bustle of the colony. A friend was discussing modular synths on his stream one day and played a sample of Jogging House's YouTube videos:
Jogging House had this wide array of beautiful musical toys with soothing flashing lights, and usually incorporated some kind of analog tape deck for a touch of static-warble effect. It sounded exactly like a peaceful evening on a bluff overlooking a Vertumnan mushwood forest. I was lucky to license six tracks from him, including this one – Pines – which appears during Wet season and one other special place.
These tracks were all pre-released by Jogging House through his electronic label Seil Records. I found another synth artist – Crooked Walking – through the label and we were later delighted to find out not only do we live in the same city, but we bumped into each other at a mutual friends' event. Small world!
Local Connections
I met another artist busking here in Vancouver. Kiyoshi Iio (Koku) is no only a talented synth composer, he incorporates acoustic instruments including guitar, didgeridoo, and handpan.
Handpan is a relatively new instrument that combines cultural traditions from South Asia and the Caribbean and is associated with travellers and boho culture. Much like the people of Exocolonist, who are sort of a multinational hippie commune with a colony ship.
I think handpan sounds beautiful and ethereal, especially the way Koku plays it. It is a perfect fit for the mysterious beauty of the planet Vertumna.
Game composer and A Shell in the Pit founder Gordon McGladdery was a big part of the album production, from wrangling contracts and advising on edits to mastering tracks, and he wrote the game's title track. I was stoked he played some morin khuur for it. A Shell in the Pit also did our audio, and some of Em Halberstadt's ambient building hums were so melodic they're featured on the album too. A Shell in the Pit also composed the soundtrack for Wandersong, Rogue Legacy, and worked on sound for Untitled Goose Game and Night in the Woods.
You might recognize other artists from game soundtracks too. C418 of course from Minecraft (he's also working on an unannounced game with Ivy Road). Pongball from Kunai and Road Warriors, scntfc from JETT and Oxenfree, Ghost Time Games from his own games Jettomero and Tux and Fanny, sintecta from GirlJail and other cool experimental jams, and Rupert Lally and Espen J Jörgensen (now collaborating with Al Diaz) from my game Rebuild 3.
The Finishing Touches
Jake Gauntlett's beautiful ambient piano fit right in perfectly with all three parts of the soundtrack. The final track was a tough one though. I was looking for a vocal track to play over the end game sequence and credits, where you find out what path you and your friends' lives take as adults.
Scouring new releases on Bandcamp I found Frances Aravel's track The Child You Were on her album Shining Out of the Dark. The melancholy lyrics and grungy guitar rock reminded me of my own teens as a 90's kid. Take a listen and see if you feel it too: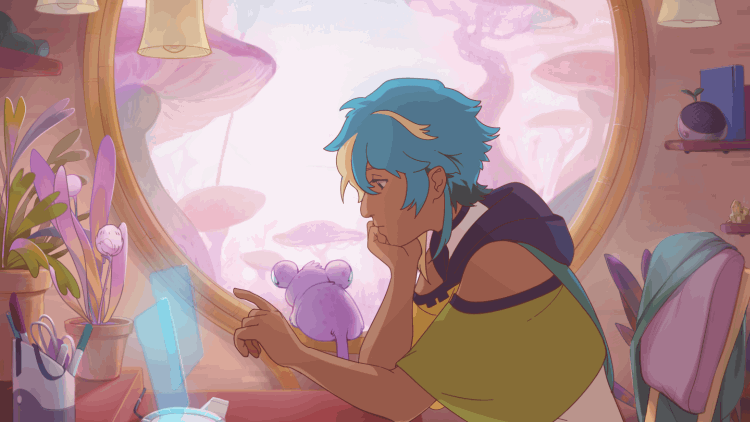 So join us on YouTube on August 19th at 10am PT / 1pm EST / 5pm GMT to hear the rest of the soundtrack in its entirety, and chat with the devs and musicians. The I Was a Teenage Exocolonist soundtrack will be available to stream or buy starting August 19th on Spotify, Youtube Music, iTunes, Bandcamp, and other music platforms.
The game is launching on August 25th to Switch, PS4, PS5, PC, Mac, and Linux. Wishlist it today!