Last month we put out the call for guest illustrators to collaborate on #100exocards – one hundred cards by one hundred illustrators in their own styles. We received almost 300 applications, and had a very tough time selecting artists.
We tried to choose a variety of different art styles and diverse artist backgrounds. The artists have been sharing sketches on a private channel of our Discord server, and with the deadline approaching next week, the finished art is starting to roll in.
Here are the first ten cards!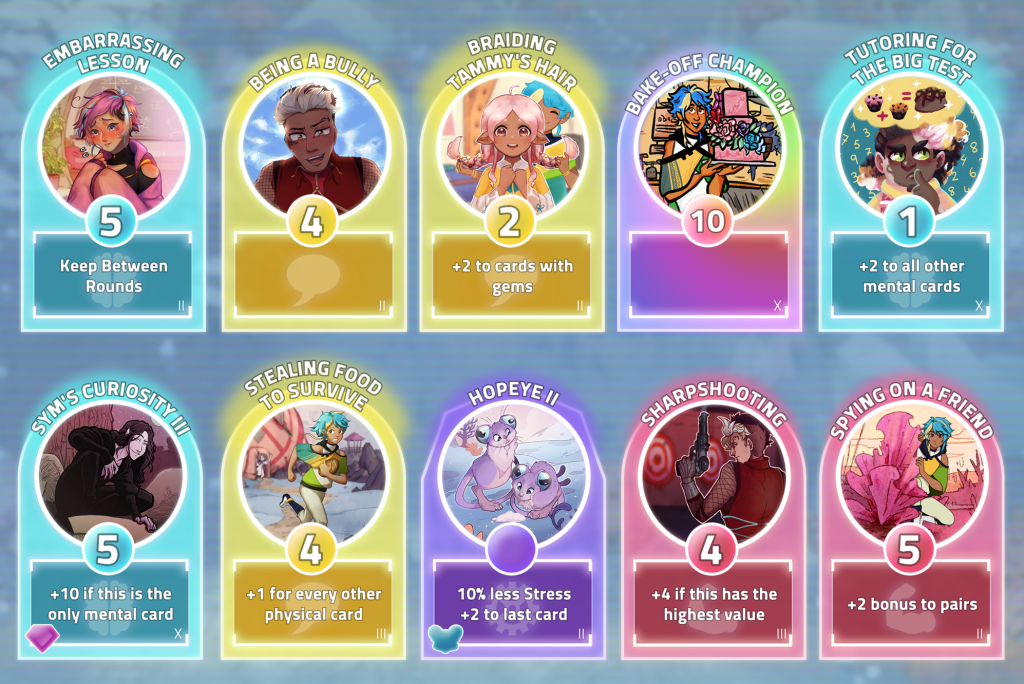 They are amazing! I'm already blown away by the art people are sending in. It's so soul-stirring to see scenes and characters from the game reinterpreted through their eyes. We've been working on this game for over 4 years and it's finally starting to feel real with these.
And there's more to come – we'll be posting 10 a week here for the next couple months and sharing on social media with the hashtag #100exocards.