Colin and I released Incredipede one month ago on October 25th. It's available for sale from our website (via the Humble Store) and also on Good Old Games. There's a Flash demo version now making its rounds on the internet, which is apparently quite popular in China and Spain. We've had great press in Rock Paper Shotgun, Gamasutra, Indie Game Magazine, Verge, PC Gamer and Edge Magazine. People love Thomas's beautiful art and the game's quirky original mechanics.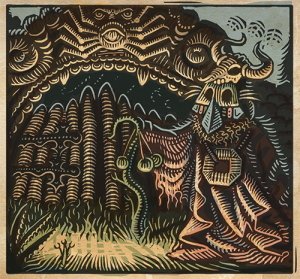 But it feels to me that most of the world is still waiting to discover Incredipede, because it's yet to appear on the One True PC Distribution Platform: Steam. There's no doubt about it: they won. Even I (Sarah) use their store to find new games, and often buy games through Steam rather than directly from developers. The most common question we get from people looking to buy Incredipede is "will I get a Steam key when the game is released there?". The answer is yes. When!
As you've probably heard, Valve recently changed the way they accept indie games like Incredipede onto their Steam store. It used to be you'd email them directly and hear back yay or nay or (more often) nothing. It was obviously an understaffed and un-ideal system, and to Valve's credit they're trying to improve it. Incredipede has been one of the first games to use their new submission system Steam Greenlight. On Greenlight, games are voted for by the general public and the top 10 are accepted onto Steam every month. Being a relatively unheard of unreleased game, Incredipede had little chance of getting enough votes in time to launch with Steam. The onus is on the developer to bring players in to vote for their game, a challenge that IMO makes the controversy over Greenlight's $100 fee seem downright silly.
Incredipede flew up the ranks after release and is hovering at #20, which means it'll likely be accepted in a couple months. Colin's planning some improvements for the Steam release and we may push it back to February or March to avoid the post-Holiday hole. We're both quite confident that this is going to happen, but it's been demoralizing to have to wait, checking that number every week to see if it's moved.
So if you haven't yet, please go vote for Incredipede on Steam Greenlight. And yes, if you'd like to buy it now, we'll give you a Steam key as soon as it's on there.