It's waaaay past time for an update. Here's what Colin and I (Sarah) got up to for the past 2 years. With the power of source control, I can look into the past and see exactly when everything happened!
October 2016: I created a new repo for a project called "There". Colin was fascinated by the incredible art and experiences people were creating in VR, and wanted a central place where people could go to enjoy it. It was initially going to be a monthly bundle of VR toys and interactive art connected through a free multiplayer lobby. Over time the lobby grew to become the gallery itself – now known as the Museum of Other Realities.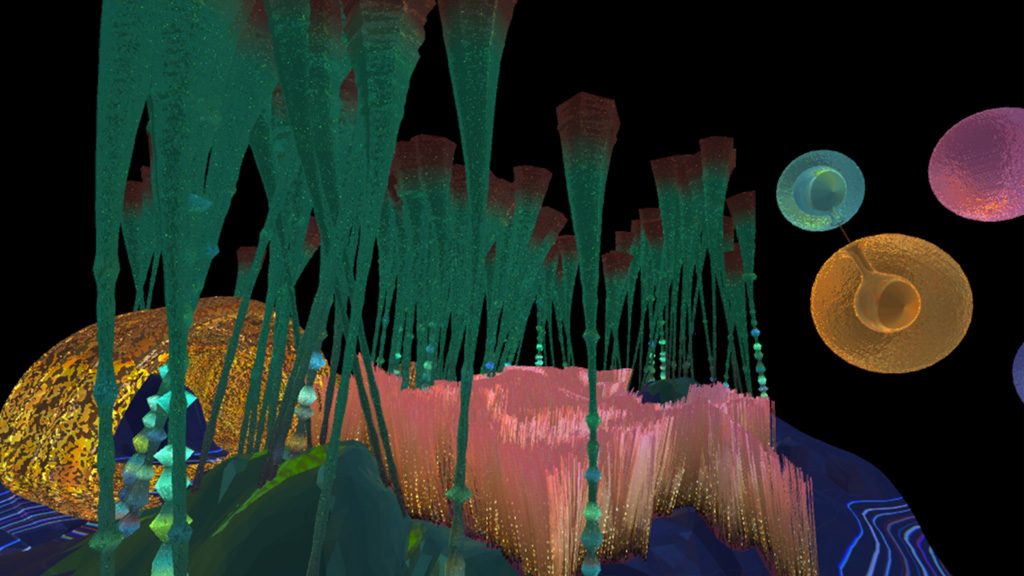 January 2017: After we added the Level Editor to Fantastic Contraption VR in version 1.6.0, we handed the project off to co-creators Radial Games. They optimized the bejeezus out of it and brought it to the PS VR and Windows MR later that year. Meanwhile…
February 2017: Designer Robin Stethem joined the MOR team. I left to prototype my own VR games.
March 2017: One prototype became Machete Garden, a VR game about exploration and farming on an alien planet. I created the art for it inside my Vive using Gravity Sketch and Tilt Brush. I got all excited about the future of graphics tools, having found 3D modelling suddenly so intuitive and easy in VR. I enjoyed working on the art, something I haven't done for many of my games.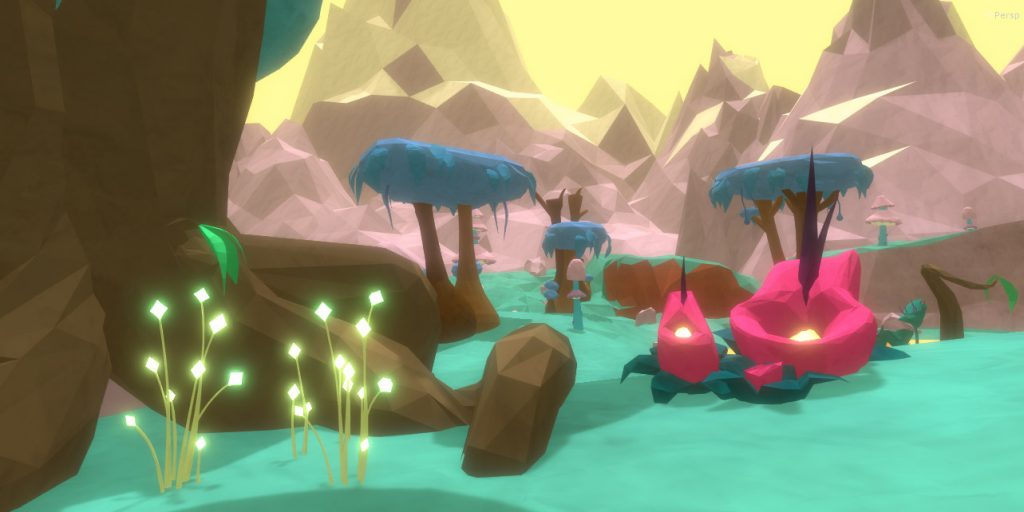 April 2017: Colin sent out the first multiplayer pre-alpha build of the MOR (called TH-er at the time) to friends and VR artists. The online space was a hit, and monthly updates have followed since then, with a private virtual party to celebrate each time a new exhibit or gallery wing is added.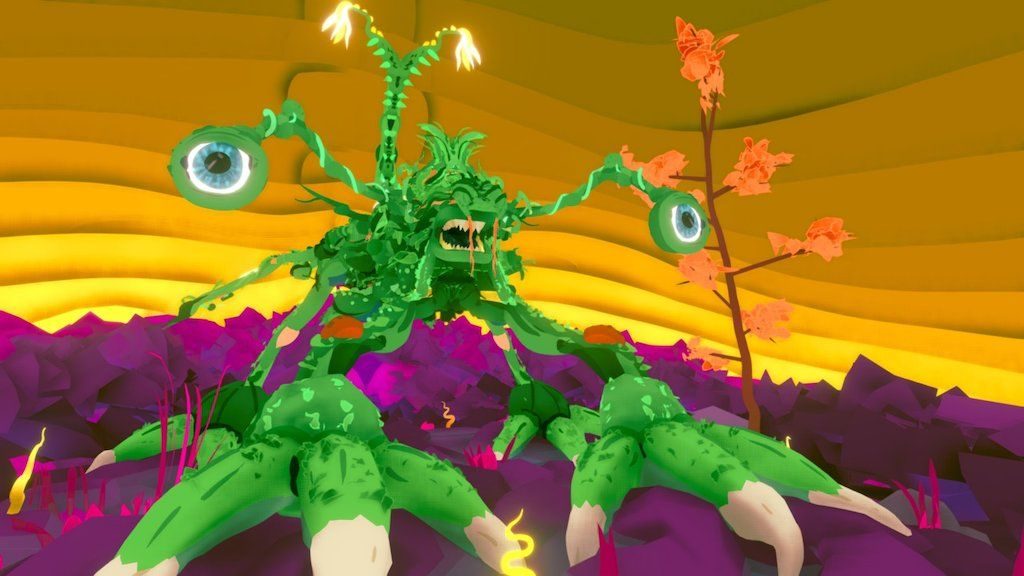 May 2017: Maris Tammik and Em Halberstadt from A Shell in the Pit Audio began adding sound to the MOR.
August 2017: I shelved Machete Garden.
I just couldn't see myself wanting to play this game, as it was more about enjoying the space and discovering new species than any serious strategy. I'd hoped to release it through one of the MOR's monthly interactive experience bundles, but as that project pivoted towards an art gallery I had to consider releasing Machete Garden as a standalone game. I felt that would be pointless unless I radically deepened the gameplay.
I was also sick to death of fighting with 3D physics and optimizing 3D graphics. And finally, I wanted to tell the story of why you'd volunteered to come to this lonely planet, but was faced with having to do it using full voice recording and no justifiable budget. I decided some of these problems may just solve themselves in a few years, and decided to put Machete Garden – and VR – aside for now.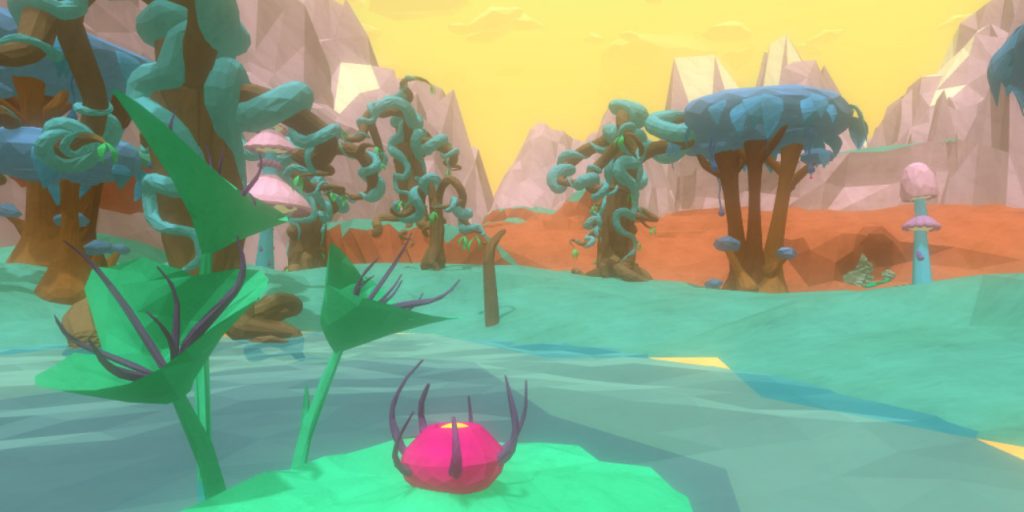 Also August 2017: I started a new game, initially codenamed Princess of Mars and now called I Was a Teenage Exocolonist. More about it soon!
January 2018: The Museum of Other Realities was incorporated into its own thing separate from Northway Games. It's so big you can easily get lost in it now. 30+ works range from intricate tilt brush pieces on pedestals, to recreated 3D photogrammetry ruins, to a whimsical rainbow dance room, to a giant skull filled with creepy cackling skeletons.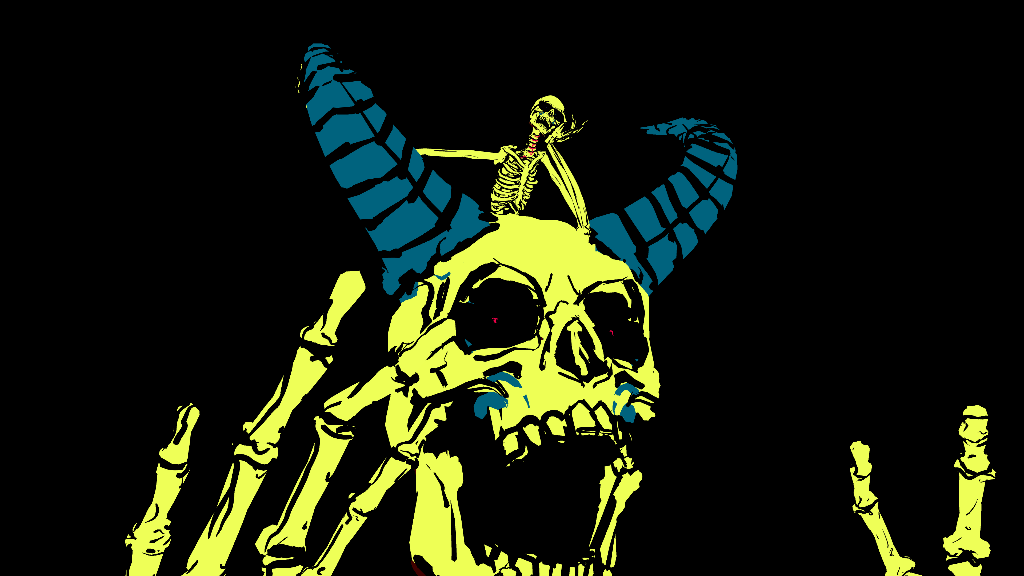 April 2018: The MOR was so bursting at the seams with art that Colin and Robin added a second floor. They started experimenting with a donation system, and a strange crypto currency art-purchasing experiment featuring works by John Orion Young.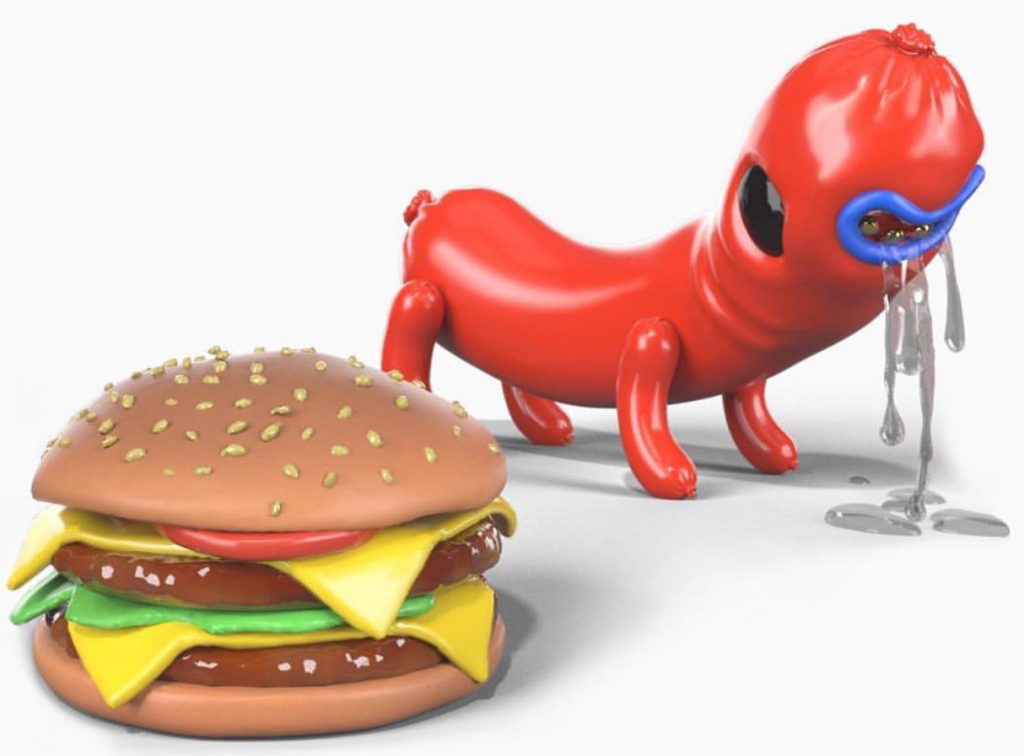 August 2018: After trying to do all my own art for Exocolonist, I came to my senses and hired two artists to bring my game to life. And this brings us more or less to today. More about Exocolonist including concept art in my next post!