For a limited time (June 16-22 2020) you can play a free demo version of I Was a Teenage Exocolonist here on Steam! Don't miss it!

This is the first publicly playable version of Exocolonist, a 1~2 hour cut-down version of the first tenth (one year) of the game. It's rough but gives you an idea of what the game will be like when it comes out next year. I'm so excited (and scared) to share it with you!
We're also doing a Developer Q&A Chat on the afternoon of Wednesday June 17th. Come join us on Discord and have your questions answered!
We'd planned to show Exocolonist at real life games festivals like PAX West this year, but with the trials and tragedies of 2020, large gatherings were one of the first things to be cancelled and will probably be one of the last things reinstated. PAX West just announced they'll be hosted online this year.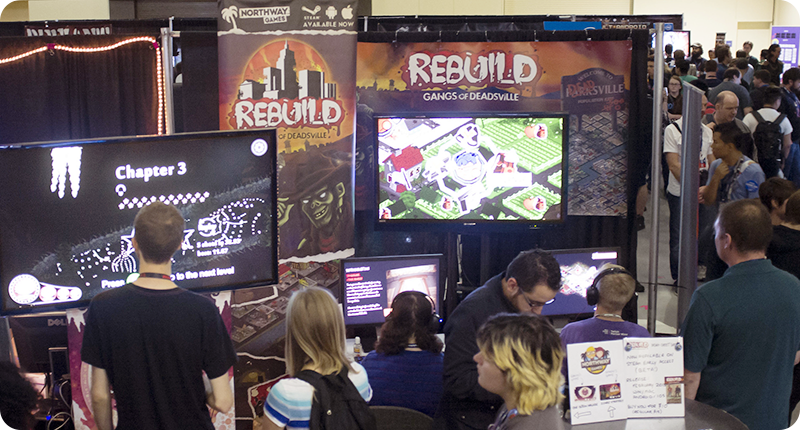 I've been thinking about the booths we've run in the past, like showing two games at once in the Indie Megabooth, or the time we paved our booth with astroturf at GDC, and all the challenges of showing a VR game in crowded public spaces.
I miss the energy of the players and the excitement of seeing something we made in a physical space (we've kept all the signs we ever printed – one wall of our apartment is covered in them).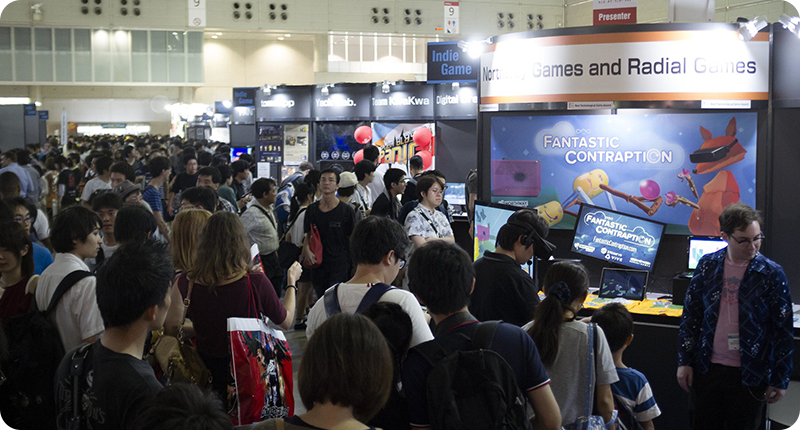 But to be honest, there's something nerve wracking about watching people play my games. And I've never felt so close to dropping dead from pure exhaustion as I did after 4 days showing at PAX (parties every night instead of sleeping, as you do). So going digital this year is a bit of a relief. Plus this way you get to take your time and play a longer demo without people queued up behind you.
The biggest downside is that I won't get to meet you in person… But we can get partway there if you join the Exocolonist Discord server.
If you get a chance to play the demo, please come tell me & the team what you thought!

See you there!
– Sarah (Northway)