Adobe has announced they'll stop updating the Flash player on December 31, 2020. At that time, the original Fantastic Contraption will cease to be playable in most browsers. We've got new projects on the go but didn't want to let our very first game disappear when Flash does, so I've ported it to desktop PC as:

Yes, it's a classic. 14 million players, 13 million shared contraptions and 70 thousand user-created levels over the last 12 years. It's been used in schools and has inspired folks to become engineers and game developers. After its initial release in 2008, there was a mobile version (retired), a sequel, a spinoff (unreleased), a spiritual successor (also unreleased), another spiritual successor (Incredipede), and a 2016 VR evolution.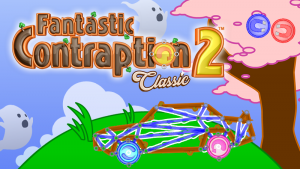 The game's lesser-known Flash sequel was made in partnership with InXile Entertainment's Flash wing Sparkworkz. You can still play a free version of it on Kongregate.com, though the online features are long since broken.
It features magnets, moving levels and challenge modes like green (no powered wheels) and clean (all pieces must end off the screen). It's included as a bonus with Fantastic Contraption classic!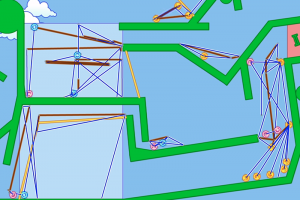 When I started the PC port, I was surprised to find the Fantastic Contraption community still active despite our near-total neglect.
The new discord server is hopping with friends sharing custom levels, organizing challenges, and modding the game. Their enthusiasm turned what was going to be a quick and dirty job into a more caring update, as they helped me add some new features and fix things that had been broken for a long time.

I'm thankful solutions are ranked since there were a million to choose from for this trailer.
Flash had a big impact on our lives and on the game industry, and though it's been effectively dead for years, it's still sad to see it officially go. Check out this excellent visual article by Jonas Richner for more about this important medium.