I've spent the last two years working on Incredipede and I'm finally about done with it. That means I get to enter that wonderful world of prototyping! Not having a game to work on is the best because looking for a game to work on is super fun, except for the parts that suck. The part that sucks the most is having a new idea and not knowing if it's any good. To close this knowledge gap I wrote some designers I know who have had success to find out how to tell if your prototype is any good.

There are a lot of game ideas out there and it's not obvious which ones are going to be fun. I have a file on my desktop called gameIdeas.txt which is a list of over 40 ideas ranging from "One button game: afghan kite fighting" to "knitting!…?". Picking which game to start is easy, which one makes your mouth salivate the most? Picking when to give up on it is much much harder for me. Even when a game isn't fun after months of work and exploring I still feel like just one change, one decision, could make it great. On the other hand, the only two of my prototypes that have worked out and been fun enough to finish were fun right from the start. Fantastic Contraption and Incredipede were both fun (for me) almost immediately and Sarah's games, Rebuild and Word Up Dog, were fun right away. Is that a general rule? I wrote a psudo-random collection of eight games designers I know to try to find out.

I wanted to know if their successful game was fun right away, I figure if all successful games are fun right away then I can skip the months of grinding on ideas that seem promising but just aren't working out. So without further ado, here is the data: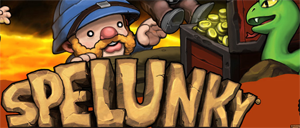 Derek Yu, Spelunky
Was it fun right away? Yes
"Spelunky was honestly the smoothest development I've ever had"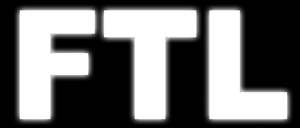 Justin Ma, FTL
Was it fun right away? No
"We felt the idea (which was very abstract) could be fun but the actual prototypes were not enjoyable for months.  We could see hints of interesting gameplay but it wasn't really fun for a long time."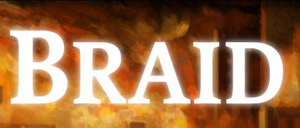 Jonathan Blow, Braid/The Witness
Were they fun right away? Yes
"Braid was fun in the first week. The Witness probably took 2-3 weeks, if only because it is 3D"
"I do think this depends on one's level of design experience, though. Part of being a good designer is being able to just home in on what is really good, without having to spend a lot of time slogging through mud."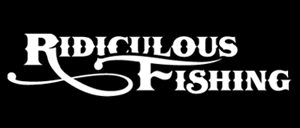 Jan Willem Nijman/Rami Ismail, Radical Fishing
Was it fun right away? Yes
"At Vlambeer, most games come together within a few days. If they're fun, we work on them for a few weeks. If they're fun to work on for a few weeks, we turn them into a project (or not)."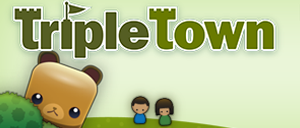 Dan Cook, Triple Town/Leap Day
Was it fun right away? No
"Of the prototypes I'm working on now, I'd say that the best ones convert over a few weeks and then we really know we have something fun after 2-4 months."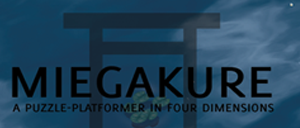 Marc ten Bosch, Miegakure
Was it fun right away? Yes
"Miegakure was the third prototype in a series of 'games in higher dimensions' prototypes. Ignoring the first two prototypes, Miegakure is incredibly similar to its original vision"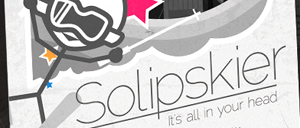 Michael Boxleiter/Greg Wohlwend, Solipskier/Gasketball
Were they fun right away? Solipskier: Yes, Gasketball No
"I do think it's important to get something down that's interesting as soon as possible, something that you can play over and over, but there are a lot of games that I would never be able to make if it had to be fun in a few days or a week.  It's really hard to gauge early on, and I don't really have any good rules even now."
Mike also mentioned that most games he's worked on have been fun right away with a few exceptions.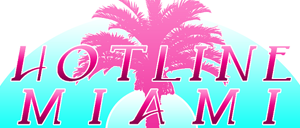 Cactus/Dennis Wedin, Hotline Miami
Was it fun right away? Yes
"It was fun straight away from when the basic gameplay had taken shape, which took less than a week."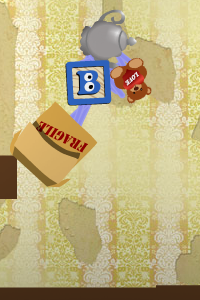 So 5.5 out of 8 replies were "it's fun right away". Clearly not every successful game is fun in the first week but a lot of them are. And if you can make a great game without months of smashing your fists against the wall then why not! I like that Vlambeer has gone so far as to build this into their process, judging games by how quickly they become fun rather than how fun they might be down the road. Marc's aproach of exploring the same design space with totaly new games is also very appealing. If I want to make "knitting!…?" it makes sense to try a bunch of disparate ideas in the design space instead of settling down with one and trying to force it to work.
FTL and Dan Cook are the counter-examples, and they are strong counter-examples. FTL won the Excellence in Design Award at GDC this year and I personally respect Dan Cook as a game designer more than just about anyone (Leapday is totally amazing). Standing opposite to Vlambeer, Dan has built the months-long search into his process and the resulting games speak for themselves. Clearly you can make great games by taking a rough idea and through teasing, exploring, and experimenting make it into something wonderful.
But that's the thing, all that teasing… I hate stressing about whether I should keep working on a "promising" project or whether I'm groping in a blind alley. The fun-right-away rule takes away that stress entirely and maintains a good chance of finding a great game. It's the way I'm going to prototype my next game. It's all dim sum from here on out!