The Rebuild: Gangs of Deadsville Kickstarter campaign made its first stretch goal with no time to lose! I'll be adding 3 extra faction, including the 1337cREw gamer faction who were so busy having a weekend lan party (do people still have those?) that they didn't even notice zombies filling the streets outside. Here's Dara, their leader: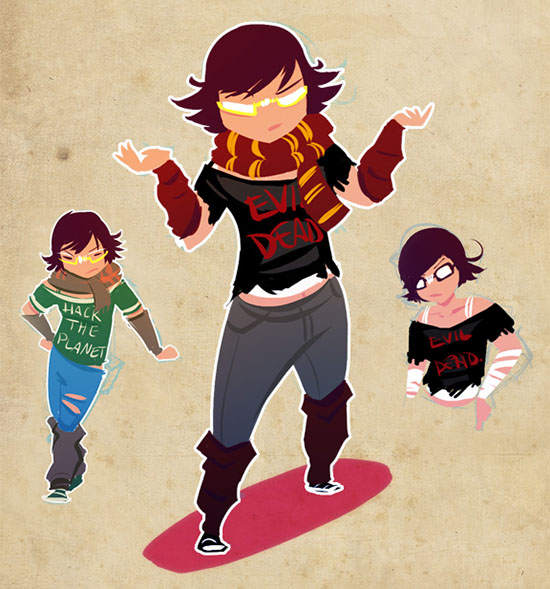 And here's Madison, a bit of a rebellious youth who joins The Pharmacists. Not for the drugs, not for the protection, but because he likes their style: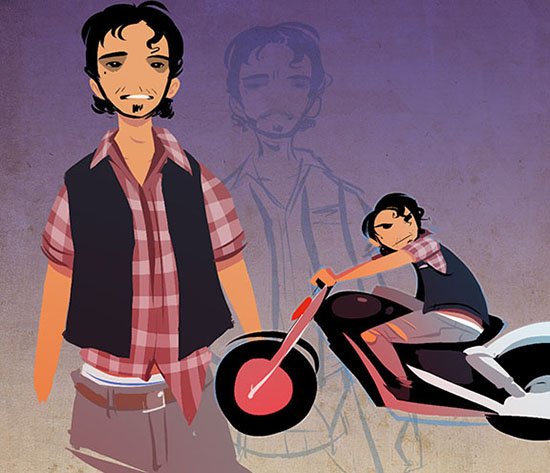 Now there's only 48-ish hours to go, but in a fit of crazed optimism I've added another $40k stretch goal: Relationships & Kids. Somewhere in all this killing-the-zombies, saving-humanity, rebuilding-civilization, people surely must be getting on with the daily friendships, feuds and flings that make life worth living.
The basics are: the more time two survivors spend together, the more they'll like one another. If something bad happens to a person (for example, they're ripped to shreds by ravenous undead), their friends will be sad. If one of them is happy, they'll give a happiness boost to their buds. And if two people really, really like eachother, and happen to be opposite genders, perhaps like magic a baby will appear!
Kids will stay safe in the fort of course, we're not going to send them out to crawl into those tight little spaces and scavenge everything their tiny fingers can grab until they're at least 14. Maybe 13. It's a tough world out there.
Okay, on a less depressing note – here's a sneak peak at one of Sara's zombies, who she calls Cutter. I think he must have gotten into a face-biting match at some point, but I can't quite tell if he lost or won.