I said I wasn't going to make a big deal out of it, but here I am tooting the horn: you can now play the Rebuild: Gangs of Deadsville beta on your Android phones and tablets!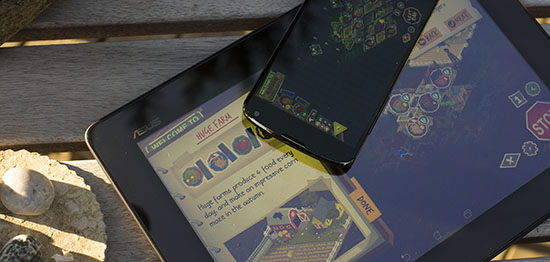 But wait, don't get TOO excited. It's still slow, unlikely to run well on anything that costs less than $300 or is more than 2 years old. I'm rather thrilled at how much better it is now than a month ago, but there's a long way to go.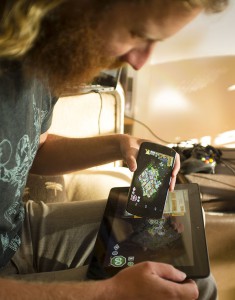 In my career of porting PC games to mobile (all 4 years & 4 games of it), the hardest part is always graphics optimization. It's given me a renewed sense of wonder for games like Assassin's Creed and the Elder Scrolls (which Colin and I were respectively binging on last month). How do those games look so amazing when I can barely drag 20 flat buildings around the screen without losing 10fps?
Obviously engine plays a big part in it, and Adobe AIR (aka Flash) is known more for its ease of use than its speed. But the other big part is, I imagine, the thousands of man-hours spent making sure every last drop of system resources is used optimally. Mostly it's about CPU vs RAM. Lots of little moving parts need more CPU power. Fewer bigger objects requires more RAM. Hit the ceiling on either and your framerate plummets or your app crashes. So if you're wondering which new tablet to buy, MEMORY DOES MATTER. And I mean Random Access Memory, not what people call storage space on iPhones in their Orwellian desire to confuse language and oppress free thinkers.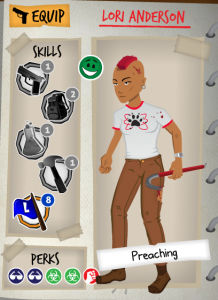 Anyway speaking of binging on games, I've been playing a lot of Rebuild this week. Well, I do that every week, but it's easier now on my phone because I'm less tempted to stop every 5 minutes and tweak some variable. I played a whole game with no scavengers, which was successful thanks to trading with Gustav & the Pharmacists. Even though you have to wait for stock to replenish now, you can horde resources and sell them at a huge profit when a faction is desperate enough to pay double. Haggling is less punishing now so I ended up with a leader who was a part-time trader, part-time preacher.
For the next big update I'm going to focus on getting the rest of Stephen's events in, working on the happiness system, and starting campaign mode where you'll be moving from village to town to city.

Colin and I are still exploring Super, Natural British Columbia this summer, which is honestly the most perfect place on earth between about July 10th and September 3rd. Check out our recent roadtrip photos with our rad 80's Porsche.