Yes, you can now get Rebuild for your Droid Nexus Galaxy Razr Epic Maxx, or whatever you call that thing! But first, an update: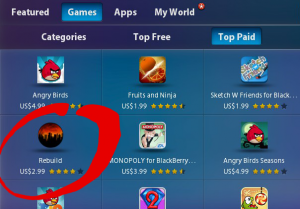 Rebuild's doing way better than expected on the BlackBerry PlayBook. This week it's featured and in their top paid games – up there with three versions of Angry Birds (or is it 4 now?). It's gotten mentions on crackberry.com, blackberrycool.com, and playbookdaily.com.
All of this is so awesome, because the port took zero effort… and I'm rather fond of my new PlayBook.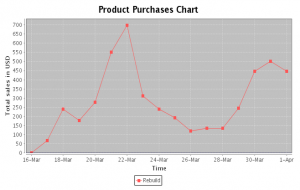 But even with all this extravaganza, my sales there are just barely matching the current iPad/iPhone sales (where Rebuild is #500 in games, #50 in strategy with a super-minor feature in iTunes – bet you can't find it). So being a relative nobody on iOS == stardom on the PlayBook? Bummer for RiM, but I'm just so happy to be loved that I'd rather not dwell on that.
Up next: the terrifying Android marketplace. I'd been avoiding Android because of my instinctive fear of all those different devices. Despite all my laboring over the iOS version, Rebuild is still a little sluggish and crashy on the iPad 1 and iPhone 3GS. There are much less powerful Android phones out there and no easy way to target only the ones with enough RAM and CPU/GPU power to run Rebuild smoothly (although I've tried using compatible-screens). So it is with trepidation that I announce Rebuild on Google Play.
But apparently that's not enough. I knew the hardware base was fractured, but I didn't realize the app market itself was also fractured. There must be 100 different sites that sell Android apps, and each one wants me to upload my binary to them along with screenshots and promo art in different arbitrary dimensions. Many of the Android "review" sites either require you to sell through their store, or charge $200 for a review. Am I really seeing this right?
I've submitted to Amazon so I can get it on the Kindle Fire (although for $200 the PlayBook is a massively better hardware deal). But I'm not sure I have the stomach for all these other stores. Have I been naive to only buy apps through Google? Android users – where do you get your games?