This month Stephen and I are hard at work on the random events and stories of Rebuild 3. We just passed short-novel length (say Chamber of Secrets) and are plowing on towards Goblet of Fire. Of course, you'll never see all the events during a single game. Some of them relate to a specific faction, and even the biggest game map only has 4 of the 12 factions. Plus Gustav the trader of course – he's everywhere.
We're also doing a fun little project on the side: a short promotional companion comic with EvilKris, the artist for Rebuild 2. It's a day-in-the-life story of a trade deal gone wrong, using characters from Rebuild 3 and Kris's grungy horror art style (best known from his Insanity series – he's working on a third one!).
The comic will be posted online, and I may give out printed copies if I show the game at PAX Prime this year. I'm happy to be working with Kris again; his corrupt environments and gruesome corpses delight me… in a stomach-turning kind of way.
Panels from EvilKris's in-progress comic: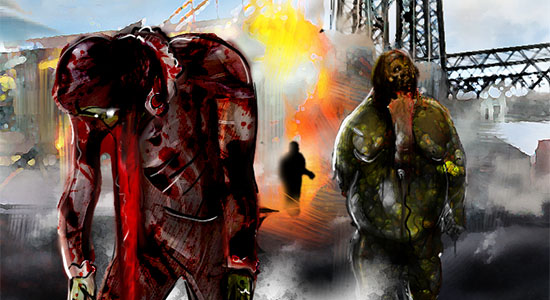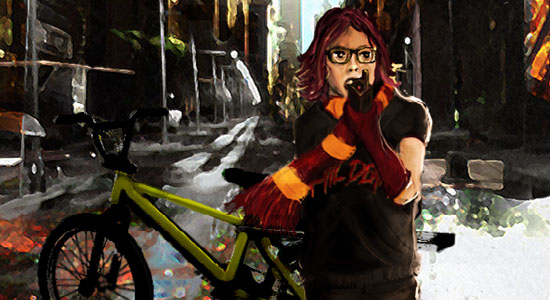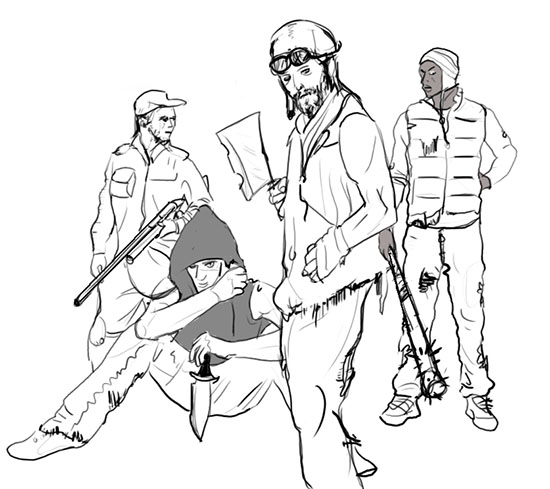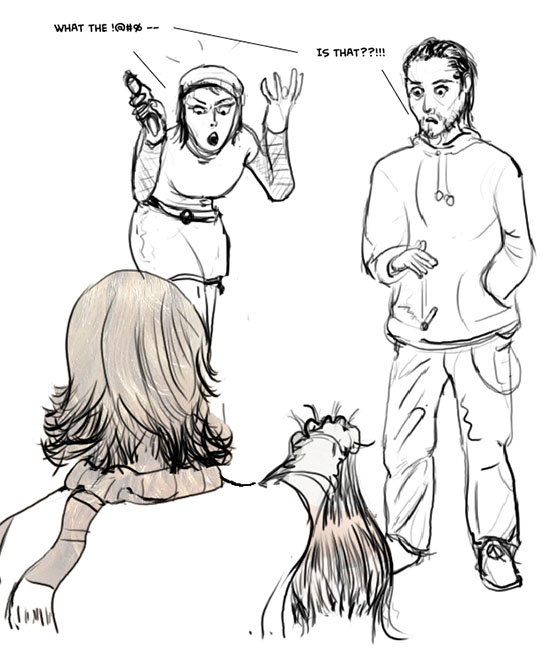 The next alpha build will be out at the end of February, then I'm planning to focus on tech, resources, and zombie attacks during March. At that point the base game should be close to feature-complete and hopefully ready for Beta around the end of April. It looks like I'll have to push release back to Summer 2014, but every person who pre-orders will be able to play the beta in May.
Writing this game has been more stressful than I'd expected, so I'm super grateful to all the fans, Kickstarter backers, and to the alpha testers on the forums for your help and support. You guys are the greatest! I'm making this game for you. :)
I'll leave you with an alpha teaser from Espen of No Studio, featuring the Rebuild 3 music: